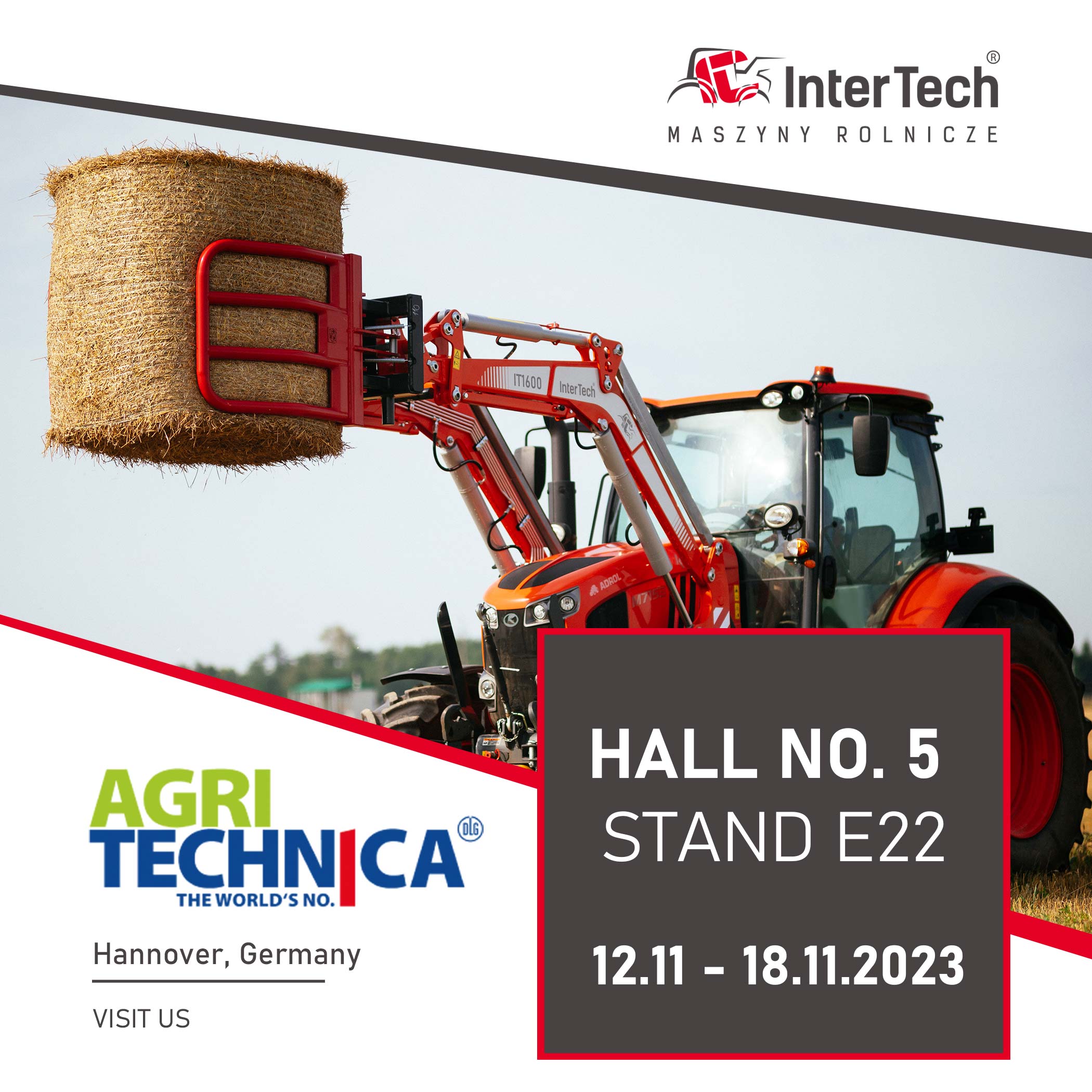 AGRITECHNICA 2023
Find us at AGRITECHNICA  – a one of a kind agricultural fair in Hanover.
The fair will take place in over 20 halls, covering a massive area of 440,000 square meters, with the participation of 450,000 visitors from 135 different nations. This will be an amazing event. 

The guiding theme of the fair is GREEN PRODUCTIVITY – increasing efficiency while reducing production inputs and resources, all while protecting the environment and nature.

As a company leading the charge in implementing innovations aimed at making farmers' work easier while simultaneously caring for nature, we know we cannot miss this event. 

We invite you to join us. We look forward to seeing you there.