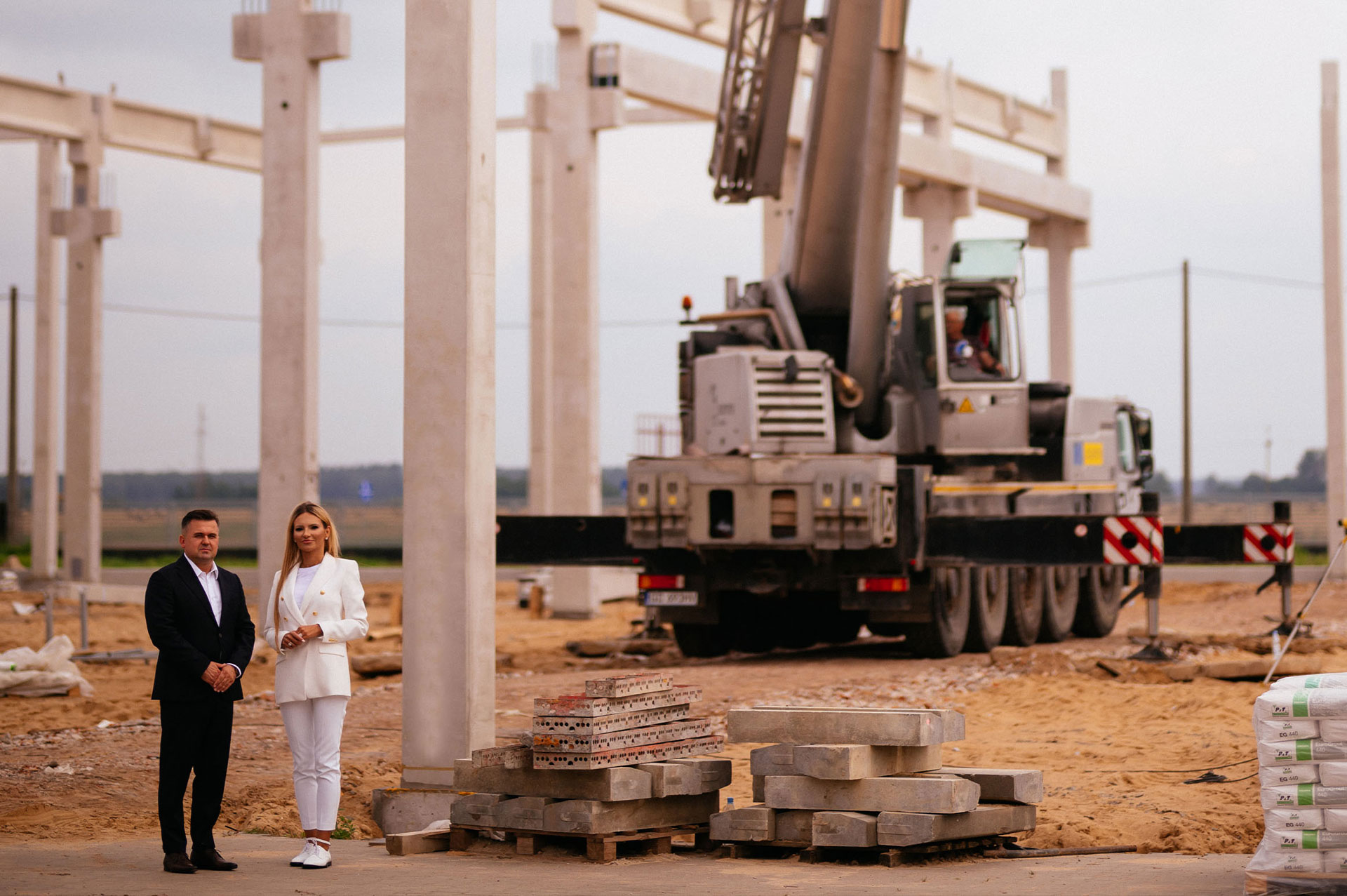 Business Zone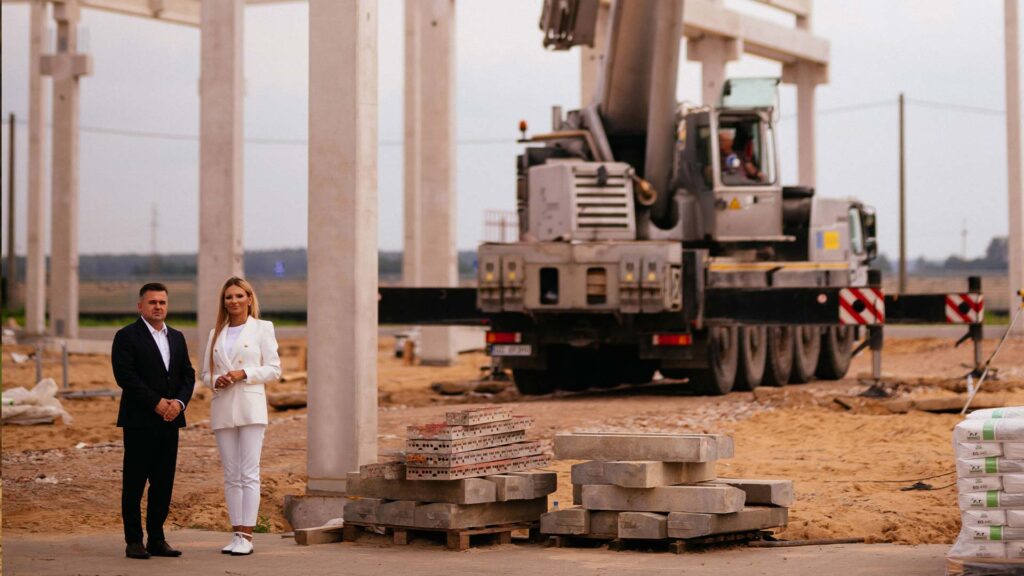 This article comes from the March issue of the Business Zone magazine, text by: Barbara Kociakowska
https://poranny.pl/najnowszy-magazyn-strefa-biznesu-o-podlaskich-firmach-i-gospodarce/ar/c3-17441137
Inter Tech is a remarkably young company that has already achieved a great deal. Its owners have committed to growth, thereby regularly expanding production and broadening their offerings. Inter Tech produces more than 250 various machines and plans to maintain this pace.
Inter-Tech company, based in Zambrów, was established in 2008 by young couple, Anna and Piotr Jankowski. "The initiative was my husband's, who had previously worked in a company supplying machinery parts. He had always been interested in manufacturing, hence our company profile," says Anna Jankowska, co-owner and president of Inter Tech.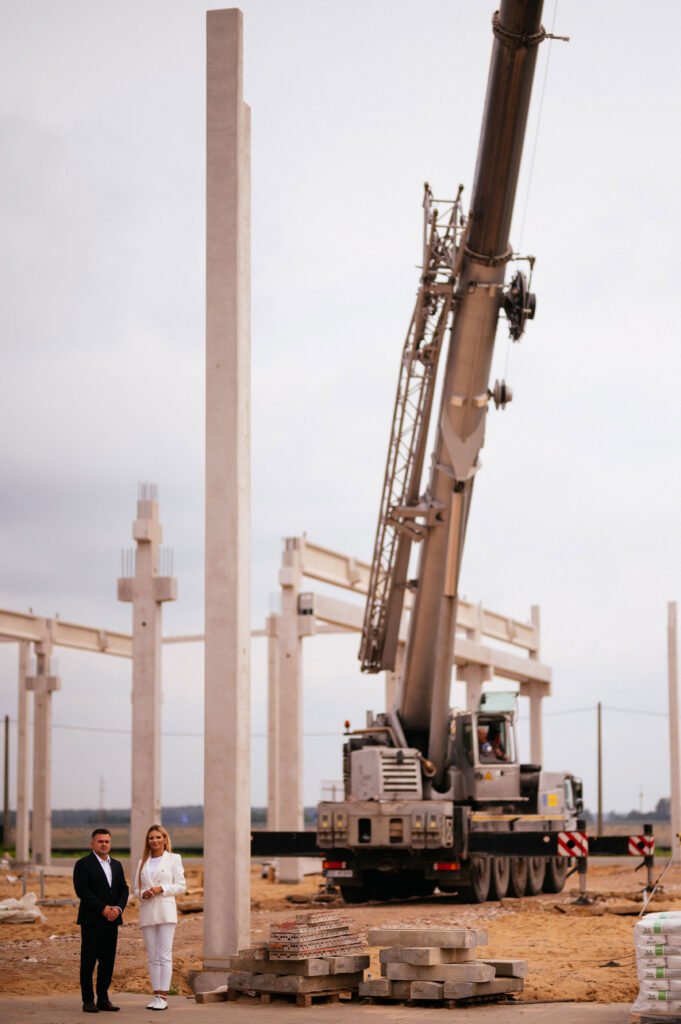 "We started by purchasing one plot of land where our first production building was constructed. Gradually, by regulating the financial discipline of the business, we bought land every year for company expansion. The beginning was very modest and difficult. It's enough to mention that, in a company starting with the production of attachments for front-loaders, only three people were employed. The owners themselves had to handle every aspect, including manual labor, distribution, sales network construction, and the assembly of machine park".
It was an impressive momentum
Initially, the Jankowskis focused on manufacturing attachments for front-loaders but already in 2010, they began to diversify production – first into front-loaders.
For such a young company, this was a significant challenge but – as they point out – they had nothing to lose. They decided it was worth taking a risk and doing everything to succeed.
"We were one of the few companies that introduced such a large number of new products into our offer in such a short time," emphasizes Anna Jankowska.
By 2013 the company's offer already included: front-loaders and needed attachments, Telehandler's attachments, reduction systems, mini loader attachments, snowploughs, rotary rakes, and front lifts TUZ.
The rapid growth of the Jankowski's business led to the division of products into lines in 2017. Chronologically the oldest line of attachments and accessories, such as: grapples, buckets, crocodiles, transporters or high-load boxes, was named Smart. The Loader line, covering Inter-Tech's flagship products, included front-loaders and TUZs. The next in line was an Orange line of municipal machines. Agricultural machines were categorized under the name Blue. The Green line was for so-called green machines.

The youngest and at the same time most technologically advanced line, Silver, covering slurry tankers, was introduced in 2017. Inter Tech constantly expands its product range.
The company currently has over 250 different machines on offer and is continually expanding it. Inter Tech's flagship product is the front-loader. The company has over 600 different support structure models for tractors with a power range from 26 HP to 250 HP.
"We have a 3D scanner and we are able to precisely scan a tractor in 2-3 days in order to adjust the support structure to it and apply a front loader," emphasizes Anna Jankowska. Anna and Piotr Jankowski continuously focus on development, consistently invest and plan to venture into broader waters. Inter Tech is one of the fastest-growing companies not only in the Zambrów district but also in the Podlaskie region.
"We consistently, systematically – step by step – move forward," says Mrs. Anna. "We are vigilant, we observe and learn about the market, its expectations, we have personalized offers, we are always focused on our business, on development."
The Jankowski couple consistently invests in the machine park – they place particular emphasis on the automation and robotization of production processes based on ERP systems, as well as the company's digitization. Inter Tech has all the necessary ISO certificates, which attest to the high quality of the machines they produce.
As emphasized by the owner of Inter-Tech, the company is 100% based on its own capital and invests in highly advanced technology machinery. "We don't compromise when it comes to the quality of our machinery fleet," she explains. "We want to provide our customers with the highest quality machinery and our employees with the best working conditions, that is, the safest and most intelligent, maintenance-free equipment. We put a lot of emphasis on work culture."
Even last year, when businesses were struggling with the economic crisis caused by the war in Ukraine, Inter-Tech did not slow down its development. Two years ago, the Jankowski family began construction of another hall with an area of over 5,000 square meters. Currently, finishing works are being carried out. It will feature a modern machine park (fully automated, with scanners) worth tens of millions of zlotys. The engineers' office will also be expanded. After the new hall is commissioned, the company's employment will increase by several dozen people. The recruitment of new employees is already underway.
"We are also currently conducting research and development work, we plan to expand the range of large-scale machines," reveals Anna Jankowska. She hopes that the first results of this work can be presented at the upcoming Agritechnica fair in Hanover.
Inter-Tech tries to take an active part in various fairs and exhibitions – this form of promotion yields good results. Their stands are always distinguished by aesthetics and attention to detail. The company from Zambrów presented its machines at Agrotech, Mazurskie Agro-Show in Ostróda, Agro-Show in Bednary, Central Agricultural Fair in Nadarzyn among others. Last fall, at the Bednary Agro-Show, the company's stand (recognized as the most beautiful at the fair) was visited by several thousand people. Many of them kept in touch and eagerly cooperated with the company.
"Our company is valued for the sense of security we provide," the co-owner of Inter-Tech tells us.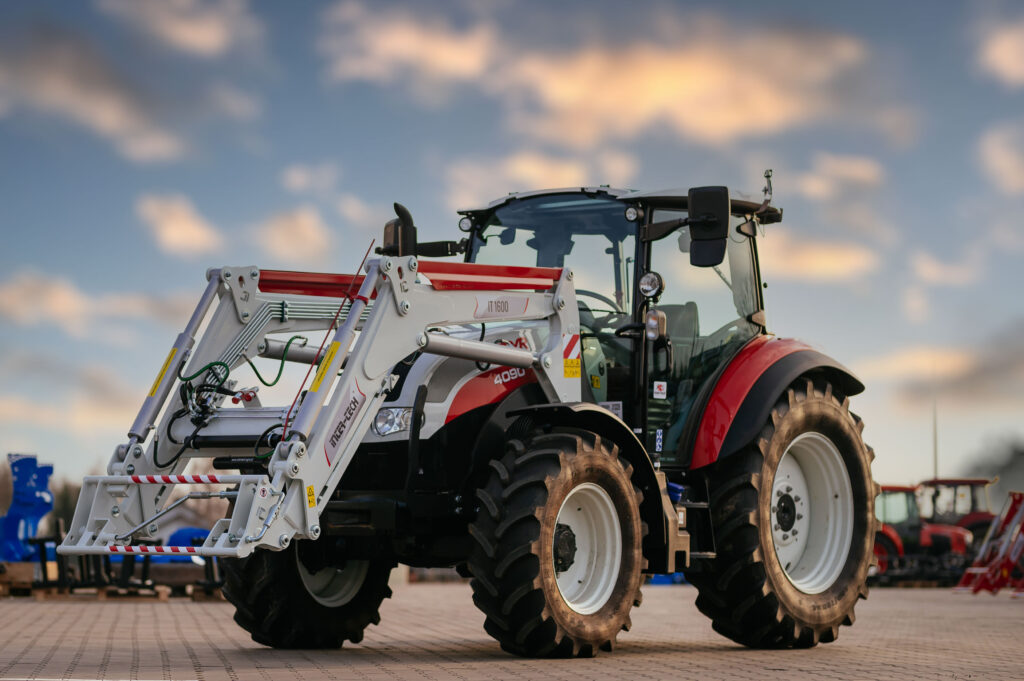 Their main market? It's Europe.
"Our main market is Europe, we sell to various European countries even more than to the Polish market," emphasizes Anna Jankowska. "However, the domestic market is very important to us, we do not neglect it. We are building a distribution network."
In Europe, the main recipients of machines produced in Zambrów are Denmark, Germany, Austria, Norway, and Sweden. Also significant are Italy, Spain, Bulgaria, Romania, the Czech Republic, Slovakia, Lithuania, and Ireland.
"If our company is not yet present in any European country, we will surely be there soon," assures the president of Inter Tech.
But not only in Europe do Zambrów's machines find their market, they also reach South America – to Chile. The company is also recognizable in the USA and Israel.
They do not rest on their laurels
The high quality of Inter Tech's equipment, high standards, and care for employees – all this results in the company receiving many awards and distinctions. Some confirm the company's reliability, others the high quality of products. Yet others, like the "Innovative Company" award, indicate the overall achievements of the enterprise. The owners of Inter-Tech are especially proud of the title "Model Agro-Entrepreneur of the Republic of Poland 2020", where they received officers' sabers.
What will change in Inter-Tech in the near future? For sure, the production area will increase, and the hall will be expanded on previously acquired land. The owners plan to invest several tens of millions of zlotys in the coming years.